Sata Caddy
Caddy Bay is a case for a hard drive which you can mount inside your laptop. This case fits perfectly in the bay where normally your optical drive (dvd-drive) is located, this allows you to exchange your optical drive with a 2.5-inch hard disk which is 9.5mm or 12.7mm thick.
It also has other names, such as OptiBay (used in the Macbook pro series), HDD Upgrade Bay (HP refers to it), Ultra Bay (Lenovo's statement) ….
The bracket is made of high-strength aluminum alloy material,Light and complete structure, aluminum alloy shell helps heat dissipation.
Precise positioning, increase the bottom locking screw hole to be completely secure, no need for cushions or baffles.
High compatibility, almost all machines on the market are compatible.
Specifications: 12.7mm and 9.5mm optional.
External interface type: Standard SATA interface of optical disc drive.
Internal interface type: Standard SATA interface (support SATA / SATA2 / SATA3).
Support hard disk size: 2.5-inch SATA hard disk.
Sata Caddy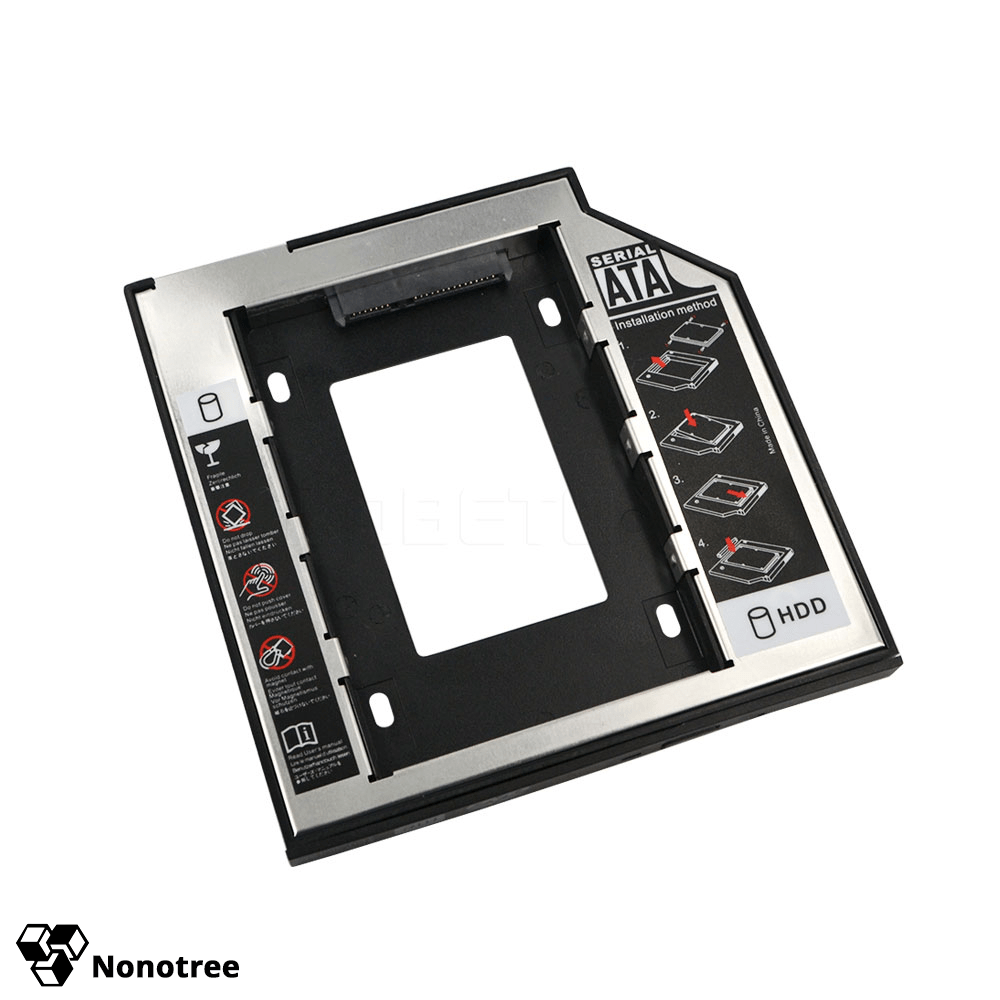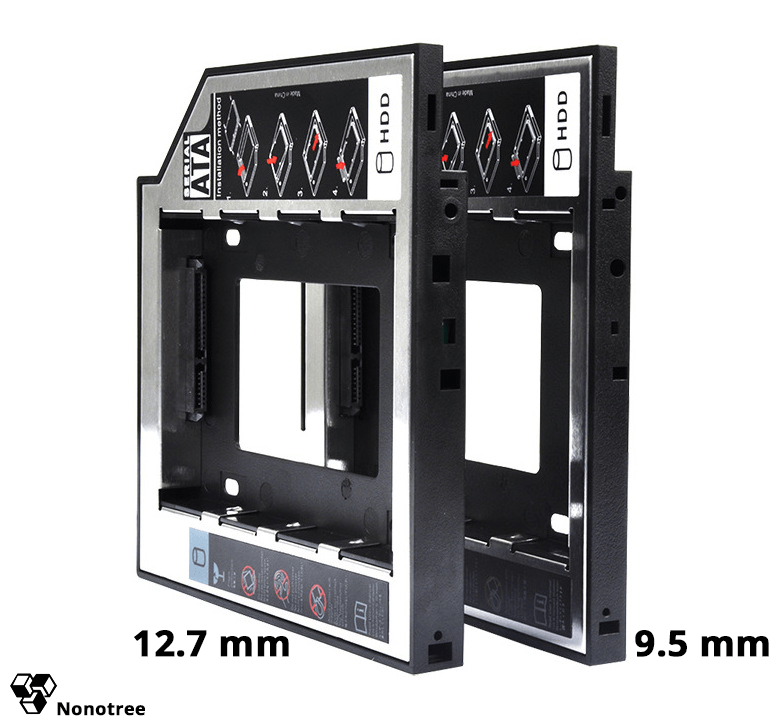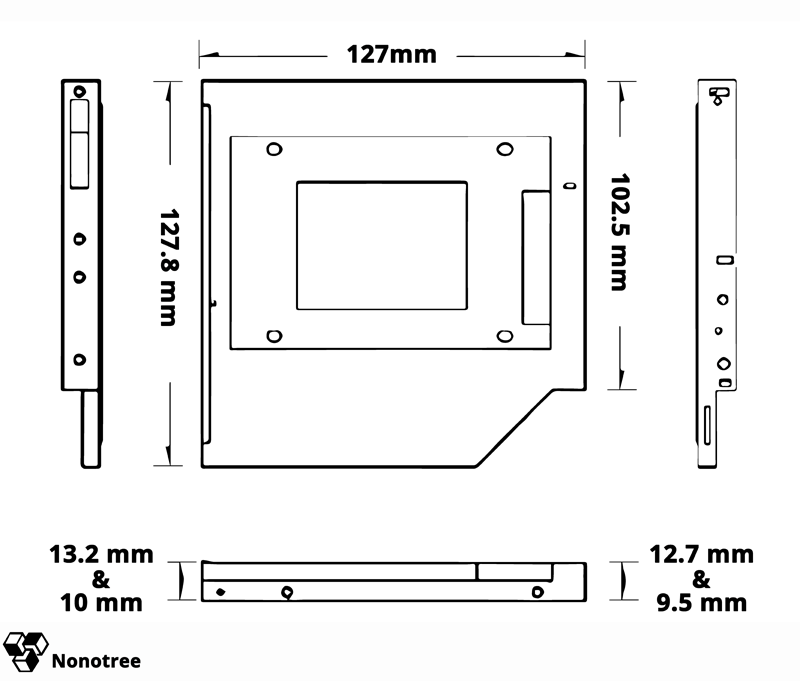 Sata Caddy
| | |
| --- | --- |
| Name of part | Sata Caddy |
| Interface | SATA Revision 3.0 (6 GB/s) |
| Warranty | 3-month warranty |
| Product ID | NONOTREEXL0000001 |
Warranty: Warranty replacement within 36 months (In the event of a failure within the scope of the warranty, we will take back the original product. And replace the same model with qualified quality function to the customer.)
*The product specifications, applications, images and information mentioned on this website are for reference only and are subject to change without notice.