HUANANZHI A78
Supports AMD AM3+ series processors
Quickly edit images and videos, quickly multitask between programs, and show your creativity.
Support NVIDIA and AMD series graphics cards
The cpu has Integrated Graphics output VGA / DVI-I. Help you increase the speed of execution of various tasks, accelerate your game, help you achieve a professional gaming environment.
Support non-ECC PC memory
Support DDR3 memory, 2 channel up to 16GB
Nonotree is your most powerful support, professional warranty inquiry system.
HUANANZHI A78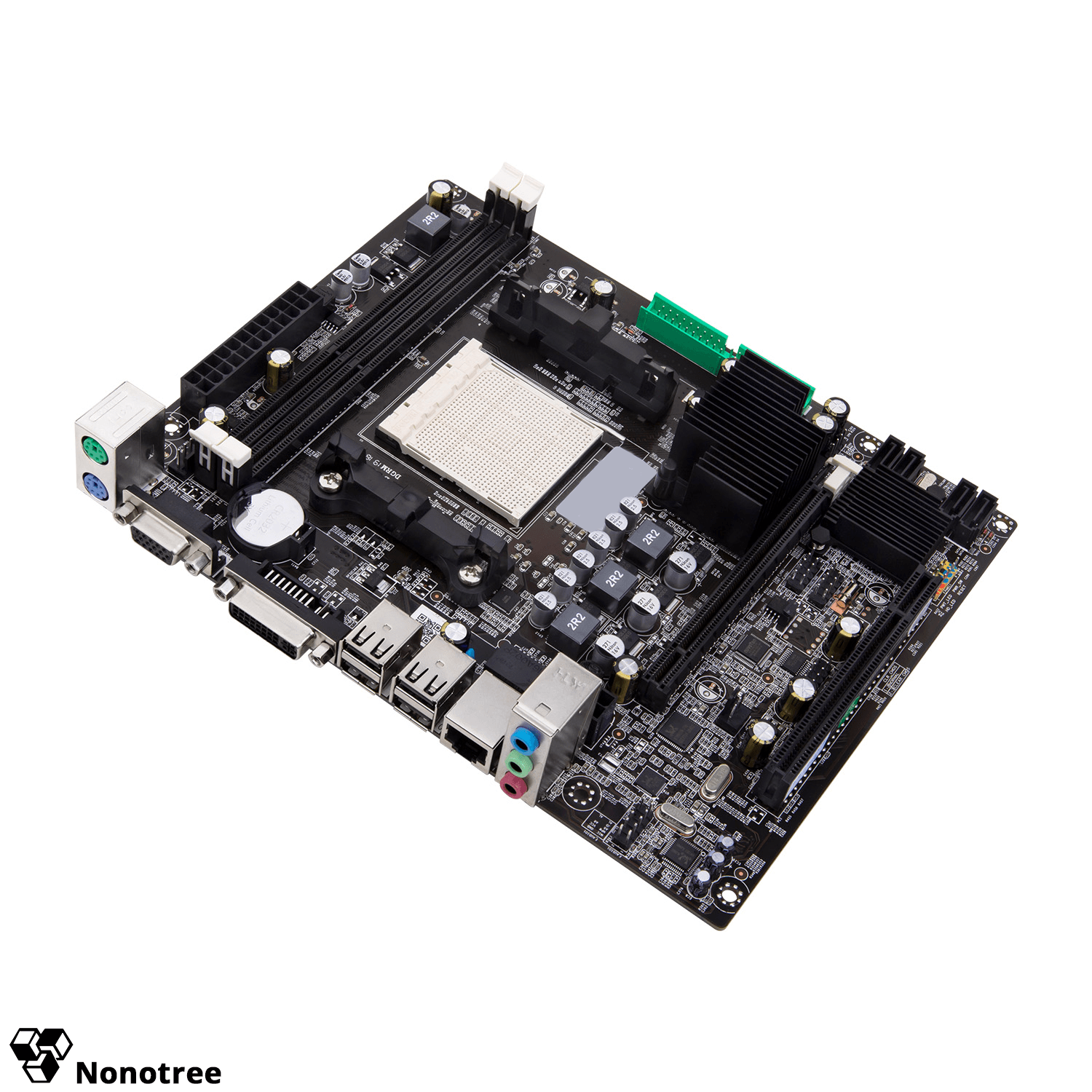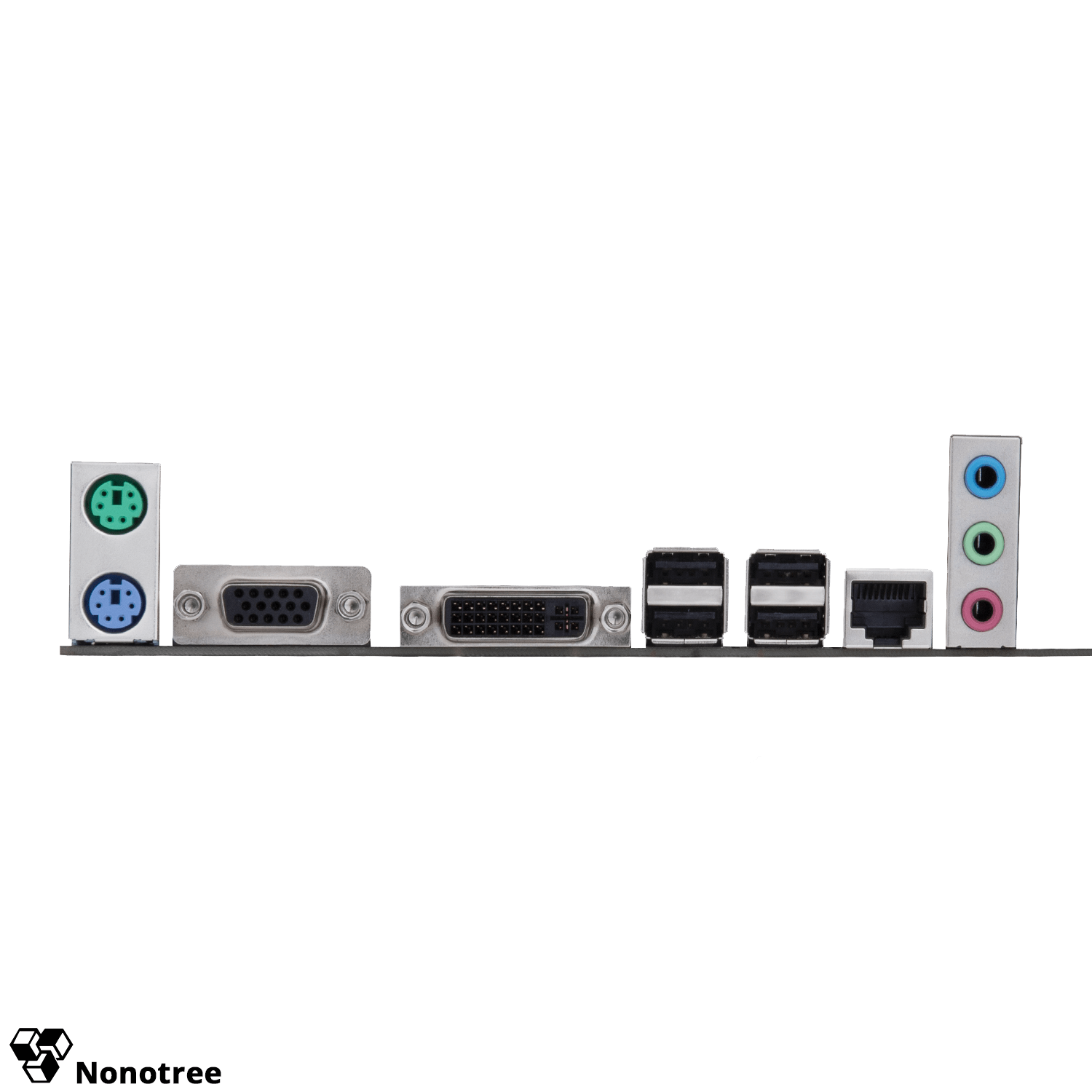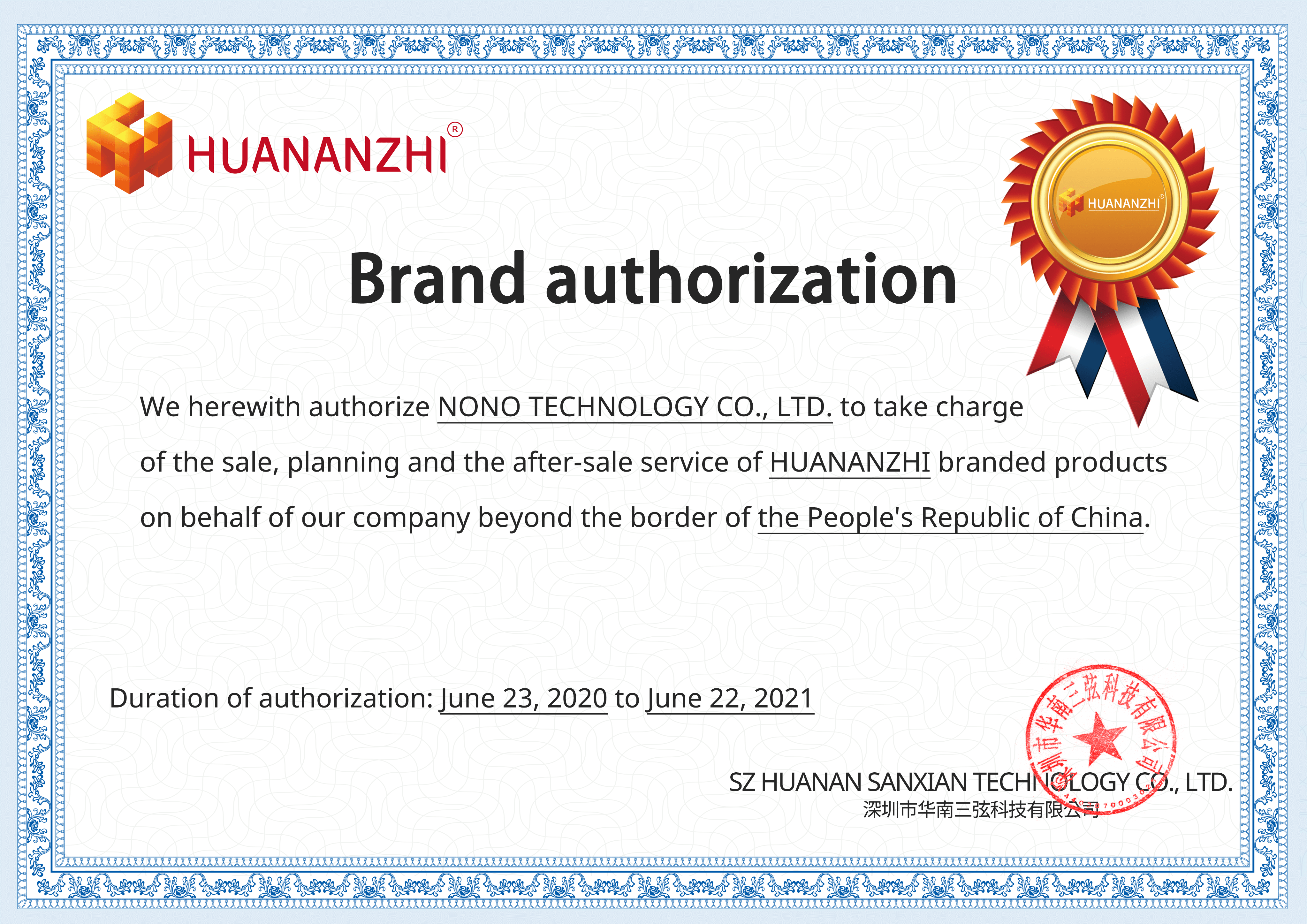 Mainboard
HUANANZHI A78
Platform
AMD AM3+
Memory
2 x DIMM, Max. 16GB, DDR3 1333/1066 MHz,

Supports non-ECC Memory, Dual Channel Memory Architecture

Graphic
Integrated Graphics Processor

1 x VGA port

1 x DVI-I port

Supports NVIDIA® and AMD® Graphics Cards

Audio
Realtek® ALC662 5.1-Channel, High Definition Audio CODEC
LAN
Realtek® RTL8105, 1 x 10/100 Mbit/s LAN Controller(s)
Expansion Slots
1 x PCIe 3.0 x16

1 x PCI

Storage
4 x SATA3.0 (6GB/s) port(s)
Internal I/O Ports
2 x USB 2.0 connector support additional 2 x USB 2.0 port(s)

1 x CPU Fan connector(s) (1 x 4-pin)

1 x 24-pin EATX Power connector(s)

1 x 4-pin ATX 12V Power connector(s)

1 x Front panel audio connector(s) (AAFP)

Back I/O Ports
1 x PS/2 Keyboard and Mouse port

1 x LAN (RJ45) port(s)

4 x USB 2.0

3 x Audio jack(s)

Form Factor
Micro ATX Form Factor; 21.2cm x 16.8cm
Packing list
1 x I/O Shield, 1 x SATA Cable, 1 x Manual
Quality: HUANANZHI focusing on PC hardware development and production for more than 10 years, quality control and production in strict accordance with the ISO system. Please check the store for the original Factory authorization certificate. In order to prevent counterfeit and shoddy manufacturers from entering, please make sure the product have the certificate.
Warranty: Warranty replacement within 12-36 months (In the event of a failure within the scope of the warranty, we will take back the original product. And fix or replace the same model with qualified quality function to the customer.)
Please go to the serial number enquiry area to check the warranty and genuine verification.
*The product specifications, applications, images and information mentioned on this website are for reference only and are subject to change without notice.
Mainboard

HUANANZHI A78

Platform

AMD AM3+

Memory

2 x DIMM, Max. 16GB, DDR3 1333/1066 MHz,
Supports non-ECC Memory, Dual Channel Memory Architecture

Graphic

Integrated Graphics Processor,
1 x VGA port,

1 x DVI-I port

Supports NVIDIA® and AMD® Graphics Cards

Audio

Realtek® ALC662 5.1-Channel, High Definition Audio CODEC

LAN

Realtek® RTL8105, 1 x 10/100 Mbit/s LAN Controller(s)

Expansion Slots

1 x PCIe 3.0 x16,
1 x PCI

Storage

4 x SATA3.0 (6GB/s) port(s)

Internal I/O Ports

2 x USB 2.0 connector support additional 2 x USB 2.0 port(s)
1 x CPU Fan connector(s) (1 x 4-pin)
1 x 24-pin EATX Power connector(s)
1 x 4-pin ATX 12V Power connector(s)
1 x Front panel audio connector(s) (AAFP)

Back I/O Ports

1 x PS/2 Keyboard and Mouse 1 x LAN (RJ45) port(s) 4 x USB 2.0 3 x Audio jack(s)

Form Factor

Micro ATX Form Factor; 21.2cm x 16.8cm