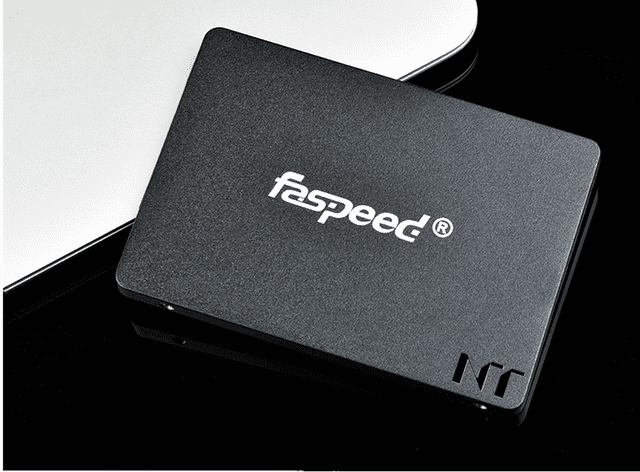 The solid state hard disk casting market accounts for 19.7% of Faspeed's general manager "Mi fa quan", and the industrial control industry is called "Master Mi."
For the future, the development, opportunity and layout of the industrial control market of solid state drives, Master Mi has deep insights!
On December 21, 2018, during the International Electronics Exhibition, technology media reporters had an opportunity to interview Faspeed Master Mi.
Reporters of science and technology communication: First of all, please ask Faspeed on the business side, such as consumer market, industrial control market, how to consider the trend and future of these markets, what is the next step?
Faspeed Master Mi: We have a different process from the consumer market and industrial control market.
The first product of our company is the industrial control market.Since 2008, we have achieved 2015 and 2015 we have moved to the consumer market.
And we will choose to leave the industrial control market because of the demand, our factory has nearly a thousand apparatus, so that they continue to operate, must have a large production demand, when the factory's production far beyond the industry Controlling the needs of the market, our factory has penetrated the consumer market since 2012 and continues to grow.
In 2015, we had a 19.7% casting market that turned us into a backstage casting hero of big brands.
We have developed hard drive status for a decade and accumulated production techniques. Faspeed placed 2018 as the first marketing year (10th anniversary of Faspeed). This year, Faspeed Solid State Drive was introduced to the consumer market. In just three months, monthly sales volume has increased from 20,000 to over 100,000.
Reporters of science and technology communication: How to achieve the sales of top brands in three months?

Faspeed Master Mi: Our company has no sales staff for many years and no marketing department. Until today, I only marketed alone. I went to see our customer on a business trip last year (10th anniversary of Faspeed). Many customers have never seen me. What the customer said when he said something surprised me. "Do you have a Faspeed factory?" I was even more surprised when he said, "Do you really focus on developing solid-state hard drives for ten years?" I said, "Yes, we are really focus on decade solid state hard disks. "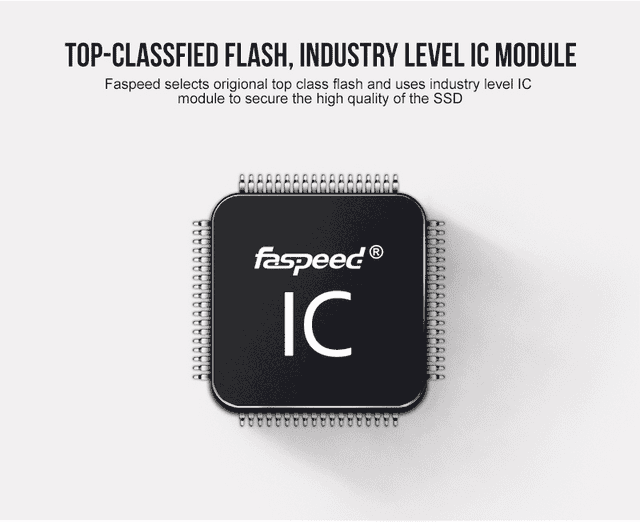 I was inspired by this problem and decided to hold a global marketing conference next to the factory.
I told all dealers and distributors whether you take a first-class plane or a car, we will pay unconditionally for a round-trip ticket and provide accommodation. When the conference was held in January 2018, global dealers and distributors visited our R&D department, production department and testing department and learned about R&D capabilities.
After the meeting, our outside cover suppliers within a month showed that our needs were too great. They have to buy more production machines. After three months, our monthly sales reached more than 100,000.
Science and technology media reporter: You can understand that your company can do better thanks to its factory.
So where is Faspeed's future in the consumer market?
Faspeed Master Mi : Go to the top! In 2016, our company created a solid-state hard drive with test scores of 1,000 or more. In May 2018, a hard disk of 5000 points or more was created. NVME can currently achieve this score, as far as I know only two manufacturers. Our desire to pass 10,000 point test points in the consumer market. Produce the first solid state hard disk with more than 10,000 points.
Reporters of science and technology communication: For consumer markets, many brands will divide, some speed of pursuit, some ability to pursue and the use of solid-state hard drives are different. How is this faspeed divided?
Faspeed Master Mi : First of all, in terms of capacity, our goal in 2019 is 4TB.
Reporters of science and technology communication : Is it produced or shipped in bulk?
Faspeed Master Mi : Of course it is a great supply! The concept products have very little practical meaning, and we want to be stable and stable.For our consumer market, we have three series – K, M and H, this is the largest product in our sales and the company's main products, we also have test scores. of thousands of war series, hard drive SATA 2017 interface.The above points were very top.We also have Msata, M.2 and industrial control series. Products with a score of 5,000 or more will be listed in January 2019 and sample testing may be displayed on the website.
Science and technology media reporter: Will the industrial control market give up?
Faspeed米大師:2019年,我們重新回到了工控市場,我們之前離開工控市場,是因為需求量不足,我們再次回歸是因為有了消費市場的基礎即使工控市場需求量不夠高也能生產了,因為產線上有消費市場的產品在生產,機台就已經能持續運作。
工控市場我們的採用的策略是採用更高一階的規格製作客戶所需的產品,並且針對客戶的需求量身訂做。
For example, when I increased the high-temperature test at 125 degrees C during an internal company meeting, our technical director told me, "Master Mi are you crazy?"
I said: "Don't chatter, do it first, do it. "The results really made us test it. In fact, I don't think there will be such a result.I think I can do a 100 degree high temperature test, and a 125 degree Test Challenge, we were able to demonstrate during the Consumer Electronics Show in November 2018 that Faspeed SSDs can still be used. use the device at 125 degrees.
After returning from the Consumer Electronics Show, I told our technical director, "Challenge 149 degrees Celsius."He asked if I was crazy anymore? I said, "I also hope that you will go crazy again." 149 degrees is an important concept.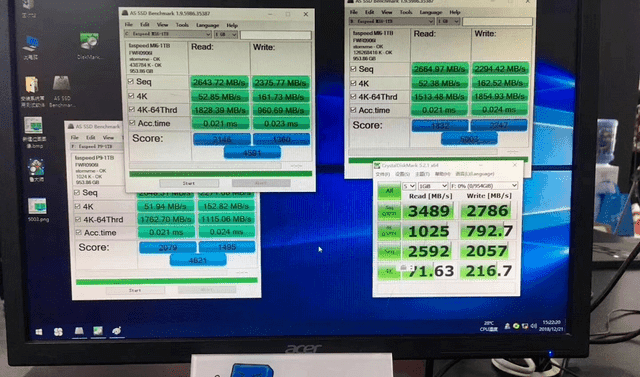 Reporters of science and technology communication : the most important factor for temperature, are the storage particles, the owner or other?
Faspeed Master Mi : It has a great influence on all components. In test 149 degrees, do not say normal operation. When the test was done after 3 hours, the color of the entire sample turned yellow, but of course we had to challenge the difficult ones! We really do it just to challenge stability. Then, I suggest we try our best to reach 180 degrees in 1803, what is the 180 degree concept? Lead solder melts and components start to fall out. Lead-free solder can only withstand 210 degrees.
Science and technology media reporter : Is this possible with 180 degrees? The transistor can't stand it.
Faspeed Master Mi : As long as there is a need, the temperature of the moon surface can reach 176 degrees Celsius, so 180 degrees is my goal.
I just want to see which states our products cannot run stably in the most extreme conditions.In addition, heating speed is also very important. It is unstable at low temperatures and high temperatures. Attention should also be paid to the rate of temperature changes, such as aircraft components. The temperature from the ground 20 degrees to the air only a few minutes, and then the Army encountered a nitrogen attack, the temperature changed very quickly, this is a military level thinking, we call "super temperature".
Science and technology media reporter : How do you look at next year's price trends and future industrial control models.
Faspeed Master Mi : I never care about this issue. Increasing prices have the opportunity to increase, the downside has a reduced chance and psychology is good to improve combat effectiveness.
The industrial control market will focus from 2020 to 2021. First of all, this brand is currently on the market for many years. As long as the effort does not change much, it will maintain its advantage for a long time.
Second, look at small brands. Because solid-state drives have a threshold, only tens of thousands of products cannot reduce costs or improve quality, and they will be removed first in the market, if only sold in each country or region. Instead of global sales. Good cannot be called a brand, when the market rises, everyone's sales are still possible, when the market price falls, the first one is eliminated as they are. It takes some time for the market to distinguish between good and bad, and it takes about 2-3 years.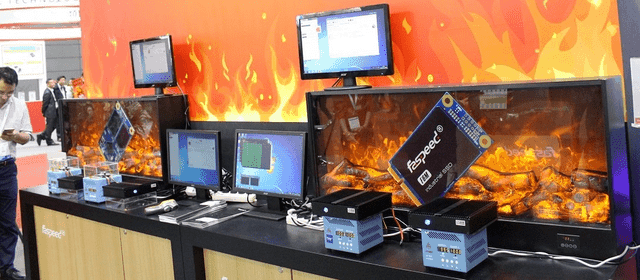 Science reporter and communication technology : SSD will replace the hard drive next year?
Faspeed Master Mi: In 2019, there may be a golden intersection of SSD and HDD (with SSD and HDD capacity of the same price) and QLC's capacity and performance are stable. When assembling a computer, the SSD will take priority.
Science and technology media reporter: Do you still need a science and technology media reporter to communicate it on your behalf? Faspeed is to open up a gap in quality control with competitors that can compete with current sales, so they can pick up weaker opponents and we choose better opponents.
Faspeed is to open up a gap in quality control with competitors that can compete with current sales, so they can pick up weaker opponents and we choose better opponents. This requires end-users to experience for themselves. Consumers will appreciate the quality of products and after-sales service. If the media says that consumers can mention them, consumers will have the most honest feelings.